3 Things You Need to Do to Keep Your Sewer in Shape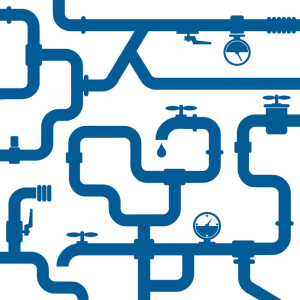 As a homeowner, there are many things that you need to maintain to ensure that everything runs smoothly and no money is being wasted. One of those things that you should never let slide are your sewer lines. Besides needing to be clean themselves, they can back up and give you several plumbing issues in your house as well!
Here's what you need to do to keep your system in top shape, so that you don't have to worry.
Regular Inspections and Sewer Line Cleaning
Having your pipes inspected every other year, and maybe even scheduling a cleaning right along with the inspection could help you out with quite a bit. Not only does it keep your system healthy, but it can also help you find small issues such as leaks before they become huge issues. On average, 10,000 gallons of water are wasted in one household per year.
Repairs As Needed
Rather than leaving repairs to last, last minute or letting them pile up over time, try to do them as they are needed. This will not only keep your pipes cleaner, but it could prevent you from needing to invest in a full replacement before it should normally be necessary. Smaller repairs over a longer timeframe are much easier to handle than one big repair or replacement on short notice.
Replace When Necessary
Trenchless pipe replacement is the perfect solution when repairs simply won't cut it anymore. This methods cost about 30-50% more, allowing you to save thousands of dollars in the long run. Though they've been around for more than 15 years, many homeowners don't even know they exist. If you use trenchless pipe repair, you'll also save yourself the time, money, and headache that comes along with needing to redo all of your landscaping in addition to the replacement.
Are you keeping up with your sewer line repairs? Will you need a replacement anytime soon? What has your experience been like?



For an inspection or to ask any questions at all about trenchless repair, contact a service professional at Sewer Solutions today.
We are open from 8am — 5pm on week days.