Ft. Collins – 150 Foot Trenchless Pipe Burst Saves The Day!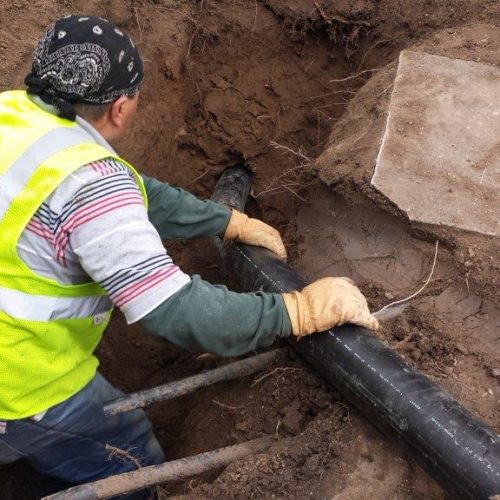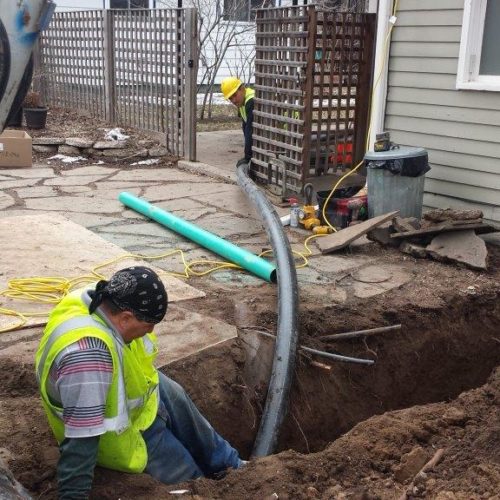 Here at Sewer Solutions, we offer just that…Solutions! Time and time again, our customers call us and they are literally at their wits end when it comes to repairing their faulty sewer systems. Most clients just do not want to dig up their property just to repair the sewer. Who can blame them? More often than not it seems homeowners are attached to their trees and don't want to destroy them. We've heard it all, from awesome shade trees, to trees being planted when a child is born. Definitely some sentimental value.
Case in point, we were successful with a sewer problem in the Ft. Collins area. This was not your average job, it was a call that we received when a local plumber told the customer the sewer had to be dug up to be repaired. Which meant two large shade trees would need to be destroyed. The customer asked about our trenchless pipe bursting and if it could work for their situation. We agreed to go out and do a sewer video inspection. Upon completion we could see the sewer pipe was very long, 150 feet to be exact. And, it was 3 feet deep at the house and over 11 feet deep at the city street. The problem with the sewer was the clay pipe was separating at the joints and roots were growing into the pipe. This was causing the sewer to backup in the house.
The good news was we were able to repair the entire 150 feet of the sewer line without having to destroy the trees or the lawn for that matter. All in all, it took us less that 48 hours to rehabilitate the sewer back to a better than brand new condition. If you have a sewer line that may require your to dig it up, the call Sewer-Solutions first and let a certified tech help you out!



For an inspection or to ask any questions at all about trenchless repair, contact a service professional at Sewer Solutions today.
We are open from 8am — 5pm on week days.