Reasons To Choose Trenchless Sewer Repair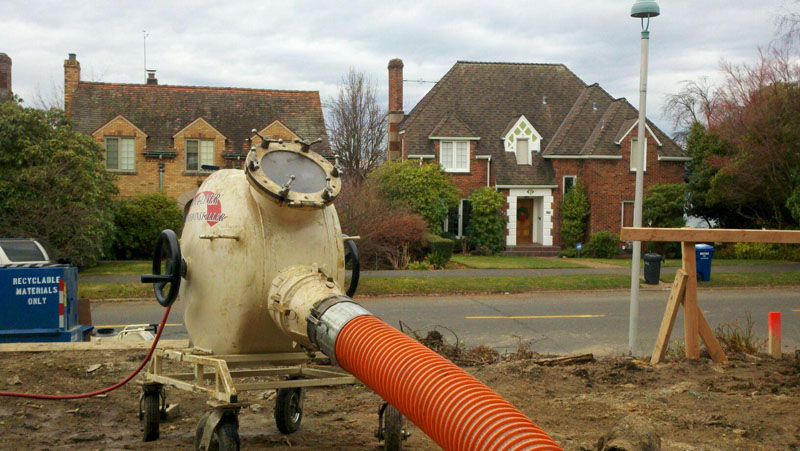 Majority of people do not think much about sewer lines. May be it's because they are located underground and way out of sight. Anyway, it is important to have your sewer line inspected from time to time. As your home ages, so do the systems installed which include the sewer line.
If you are planning to buy a home or sell a home in Denver, you need to have it inspected by professional sewer contractors. After the inspection, a bunch of problems are sure to be discovered. You will have to hire a professional in order to make repairs, replacement or provide maintenance services.
Trenchless sewer repair is a revolutionized system designed to make repairs and replacements to sewer lines without the use of traditional methods that involve digging up of trenches. Want to more? Here are reasons why you need to select trenchless sewer repair experts if you reside in Denver.
Saves Time
If you hire people who still use traditional methods when it comes to addressing sewer problems, you are bound to have even more problems. Why? Traditional methods of sewer repair involve a lot of digging in order to find where the problem is. If you have landscaped your yard, be assured it will be torn up and finally look like a construction site within no time.
Trenchless sewer repair eliminates this headache. For starters, no digging is needed. A small hole maybe required allowing the equipment access to the sewer line but that is all. Furthermore, you don't have to move away from your home and spend some time in a hotel until the repairs are done. Trenchless sewer repair does save time and has less inconvenience than traditional methods.
Saves Money
Traditional sewer repair methods not only require digging but at some point, a wall may have to be taken out. This is not only inconveniencing but it increases the repair costs. Furthermore, it compromises the structural integrity of your home which can be devastating in future.
With trenchless repair technology, your walls will remain intact and no digging equipment will be used. The two small holes that will be dug to allow easy access to the sewer line are minimal and won't compromise the structural integrity of your home. Furthermore, less digging results in less clean up costs.
Better for the Environment
Traditional sewer repair methods involve a lot of digging resulting in trenches and holes. To a home owner, this is destructive and results in ecological damage. Your yard, your flowers and hedges may be uprooted in order to find where the problem is present along the sewer line.
Trenchless sewer repair method is environmentally friendly because the specialized equipment used causes no ecological damage. It eliminates the need to dig up the yard or uproot any hedges to have access to the sewer line located in the ground.
Long Lasting
Trenchless sewer repair involves the excavation of two small holes in the ground along where the sewer line is located. This allows professionals to access the sewer line and use video inspection tools in order to find out the problem within the sewer line. Video inspection tools display clearly any cracks leading to soil buildup along the sewer line. This is bound to cause blockage in the near future.
Cables and other tools are utilized in order to eliminate blockage. Even when it comes to replacement of a sewer line section, no trenches will be dug if you opt for the trenchless sewer repair method. Everything will be accomplished from above the surface ensuring your sewer line works well again
Improves Sewer Line Functionality
By now you have learned that trenchless sewer repair offers a long lasting solution. Did you know that it improves the functionality of the sewer line too? Yes it does. When professionals make repairs to your sewer line using seam less technology, it improves the sewer line functionality.
You will experience better flow rates thanks to the installation or use of larger pipes than those initially installed. You can finally be assured of no clogging leading to blockage in the near future. Rest assured you will not makes calls during the day or night requesting for sewer line repair or replacement services any time soon.
For any sewer line repair, the only option is a company that offers trenchless repair services. The method is highly beneficial unlike traditional methods where a trench has to be dug along the pipe to find where the problem is.
Benefits of trenchless repair include saving time, saving money, environmentally friendly, highly convenient, improve sewer line functionality and it's a durable solution.
Still not convinced? Call us today for further consultation.



For an inspection or to ask any questions at all about trenchless repair, contact a service professional at Sewer Solutions today.
We are open from 8am — 5pm on week days.