Commercial Grease Trap Installation
Commercial Grease Trap Installation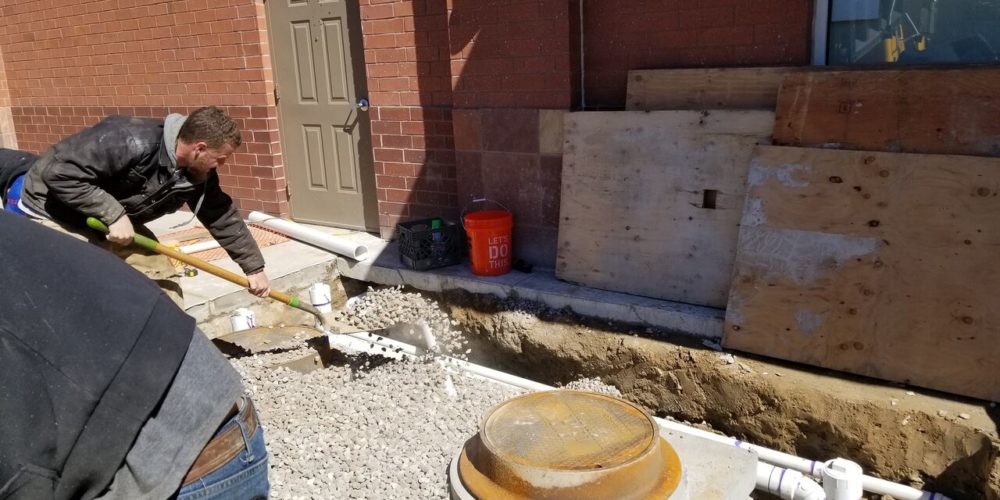 NEED A GREASE TRAP INSTALLED?
Grease traps are typically installed in restaurants, commercial or industrial cooking facilities, and institutional kitchens such as hospitals and schools. They are the first line of defense that prevents fats, oils, and grease, or FOG for short from entering into the drainpipes and eventually the sewer system. Although most substances that go into the drains can be easily broken down, large amounts of FOG tend to create harmful clogs that can cause raw sewage and wastewater to back up into the system.
Since exposure poses an extreme heath hazard these problems can close down your business or facility until the issue is resolved.
FOG also causes severe problems at sewage and wastewater treatment plants. That is why most municipalities across the country require the installation of grease traps in commercial kitchens. It is crucial to only hire a commercial grease trap installation specialist, like Sewer Solutions when either an initial install or replacement is necessary.
We are fully aware of the local plumbing codes and follow them to the letter of the law. Sewer Solutions is also responsible for pulling all plumbing related permits and ensuring that the work will pass inspection by the code enforcement authorities, otherwise known as the plumbing inspector. A grease trap is manufactured out of concrete, fiberglass, or hard plastic and is either installed in the kitchen or buried underground. Each sink or other plumbing fixture that contains a drain should have one.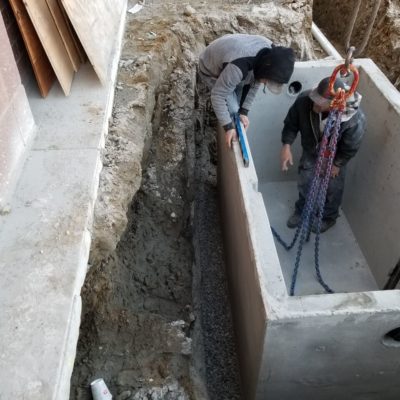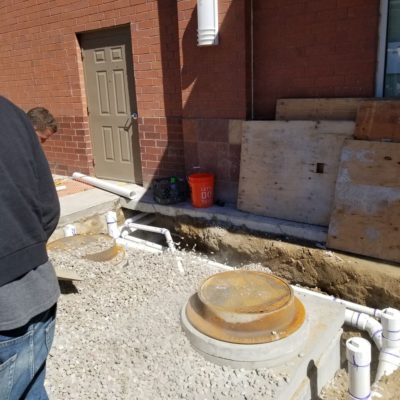 In order for the grease traps to operate correctly they need to be designed to the proper size, and installed directly into the plumbing system. A common design that is extremely effective is a two-chambered tank that is engineered to line along the wastewater drainpipe. This is by far the most effective way to slow down the flow of water in order to allow the FOG to solidify. While that is happening, the fats, oils, and grease are captured in the grease trap while the wastewater passes into the drainpipes and then enters into the sewer system.
Sewer Solutions will install the grease trap devices in an area that is both large enough to house them, and is easily accessible for routine cleaning and maintenance. Once the exact location or locations are determined our final step is to make all the essential connections needed to install the traps into the plumbing system.
Last but certainly not least, when the grease traps are full we pump them out and dispose of the FOG in the proper manner as dictated by local laws. Typically the fats, oils, and grease are delivered to approved recycling facilities where it is repurposed. Please contact Sewer Solutions for a free estimate or with any and all questions regarding commercial grease trap installation. We are here to serve all of your plumbing related needs and will work with you each and every step of the way.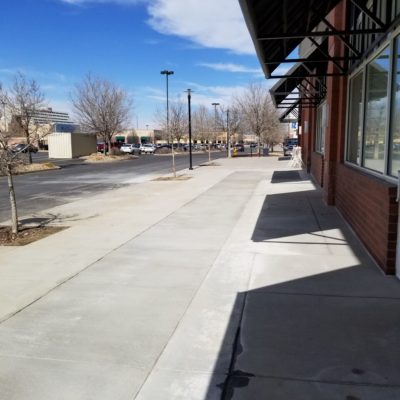 For an inspection or to ask any questions at all about trenchless repair, contact a service professional at Sewer Solutions today.
We are open from 8am — 5pm on week days.