When Trenchless Pipe Lining is the Best Method For Repairing Your Sewer Lines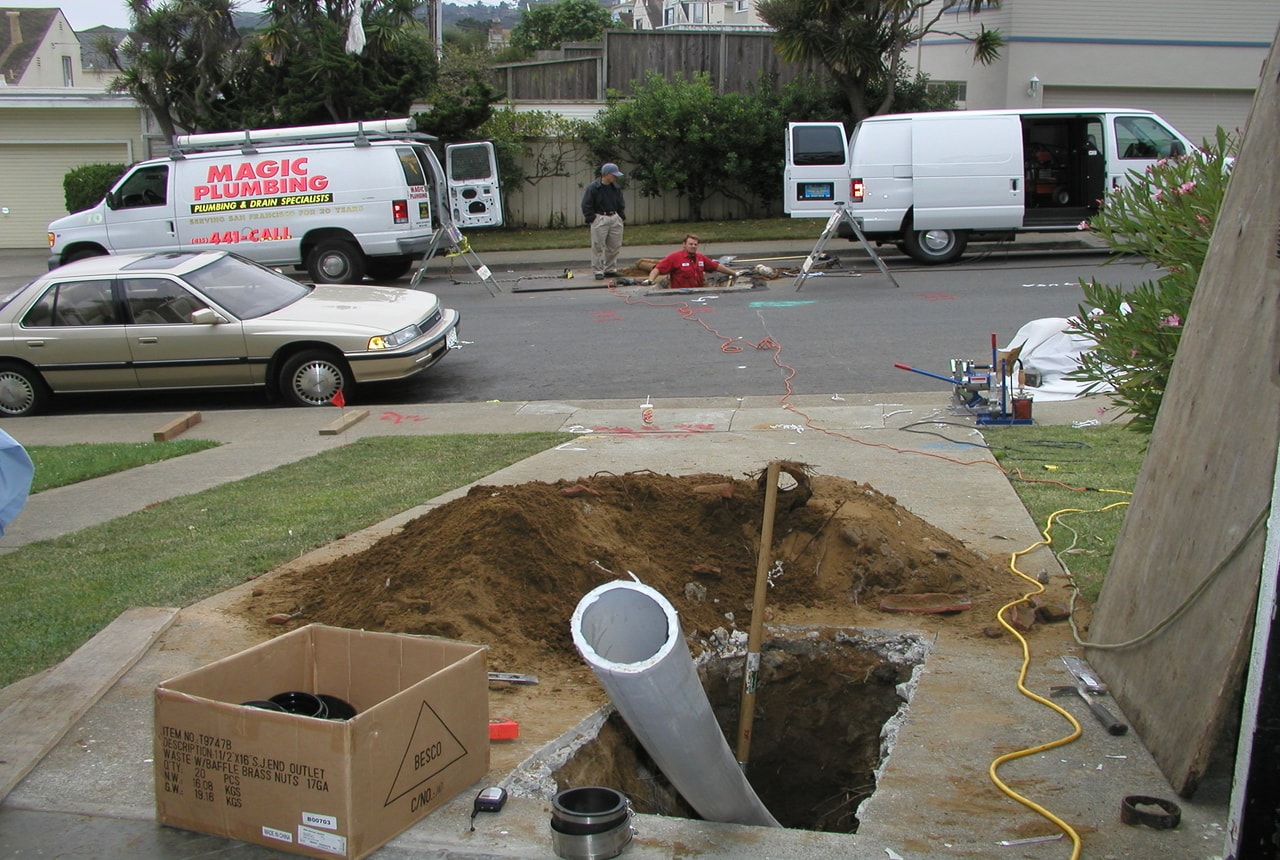 When your sewer pipe breaks, you can feel at a loss of what to do, or how to fix the problem. Many of our customers are constantly worried about the costs associated with digging trenches or tearing up their carefully laid landscaping when something goes wrong (for example, a sewer line bursts).
In many situations, our trenchless pipe lining service in Aurora is the best method for fixing your sewer lines because it prevents destruction of hardscaping, driveways, yards, landscapes, and structures that would be costly to replace or move. In fact, just by choosing trenchless pipe repair, you can save yourself up to $20,000 or more over the life of your home.
This is because you often have to pay for:
-The street in front of your home
-Traffic that has to be rerouted or detoured
-Repairs to city property
-Repairs to the main sewer lines
-Equipment rentals and excavation costs
Why Trenchless Pipe Lining is the Best Method
To mitigate all of these costs, our trenchless pipe services use trusted and practiced techniques that have existed for over a decade (but most homeowners have never heard of). We can use these techniques to either line new pipes, burst pipes, or cure them in place.
These options usually use tubes that are coated in protective resins that inflate and stick to the walls of a pipe, creating a sticky lining that minimizes damage. In a nutshell, these pipe-less options create a pipe within your sewer line that reduces the overall diameter of your lateral pipe (directly connected to the sewer), but won't affect the ability of your septic system to remove waste from your line. Plus, the only costs associated with the service is the one-time access hole digging that lets us fix your pipe.
Trenchless Pipe Lining Doesn't Always Work Perfectly
Sometimes, our trenchless pipe lining team can't deliver the same results as excavation (for example, if lateral joints are collapsed. At this point, we would use pipe bursting to pull a newer pipe through the system to the point where the damage exists; while fracturing the old pipe outward. This particular procedure requires two holes, but is still more cost effective than complete digging or excavation.
Are Trenchless Pipe Lining and Bursting Pipe Operations Durable?
Plumbing experts agree that these techniques are just as reliable as older excavation needs. Costs for these services vary sometimes, but it depends a lot on the materials needed, how deep sewers are buried, and how many holes need to be made.
That being said, trenchless pipe lining is often the most affordable and easy way to repair and restore your sewer. Often, these options cost up to 50% less than digging up the old line (because you don't have to do any additional restoration).
Most sewers are perfect for these kinds of procedures, and our team is one of the most reliable and timely professionals in the area. We do the research that guarantees that we do the job right the first time (so you don't have to worry about it). We'll go the extra mile to ensure you never have to worry about backed up sewer in your home or business- give us a call today for a quote on inspection and restoration of your sewer line before it's too late!



For an inspection or to ask any questions at all about trenchless repair, contact a service professional at Sewer Solutions today.
We are open from 8am — 5pm on week days.